Moving Seniors & Retirees
Contact us today for affordable professional moving services in Michigan and beyond. We are fully licensed and insured. 
Senior Citizen Movers in Detroit, MI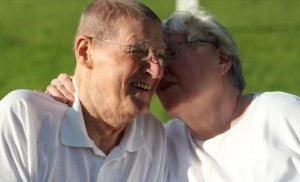 Our Detroit movers pride ourselves as the best moving service company in eastern Michigan. We have a dedicated team of professionals ready to assist, with your moving needs. For seniors, our team has a wealth of experience in moving and understand how stressful a transition it can be.
We offer moral and physical support when moving to a new neighborhood; we do the packing and unpacking for you; we handle all the loading tasks with great care. Our services are reliable as we ensure everything goes according to your plans.
With our local and long-distance residential moving options, we can help you relocate in the Detroit region, within the state of Michigan, into Canada, and throughout the USA. We often move retirees and elderly citizens to Florida, Texas and other warmer climes.
Our company provides you with a no-obligation free estimate, to assess the cost and the service you need. We base our estimates on your distance, the moving size and other details to come up with a fair and accurate quote.
Call us today to get started on your move.
Full-service moving solutions for the elderly and retirees
Our full-service movers are highly qualified and trained to deliver the following assistance:
Planning and logistics
Loading and unloading
Delivery
We can help with your entire move or step in when you need us most with our a la carte options. Doing some of the move on your own can save you money. It's up to you.
Experienced senior movers
We understand the emotional attachment a senior has with some sentimental items they have lived with for a long time. We know it's a challenge to sort through belongings or the anxiety of deciding what's moving and what is not.
With that in mind, we provide special wrapping material for all your fragile items; we keep all valuable items safe. Our trained professionals will do the disassembly of furniture and then reassemble them when you arrive at your destination. We also provide safe delivery to storage.
The same way we pack the senior goods with great care is the same way our team will unpack them. These will include all the unloading and reassembling of the household's furniture. Our team will happily listen to our senior client concerns and follow all the instruction when unpacking and setting up their new home just the way they want it.
Best Detroit, MI Moving Company
Choose our Detroit Moving company for senior citizen moves for the following reasons:
Safe Moving Process
Our team handles your households carefully. All your boxed items and furniture are gently loaded to the trucks and safely transported to your new location. We have reliable trucks and loading equipment manned by well-trained movers.
We Make Moving Easy
Our team is ready to make your moving task simple, peaceful, and pleasant. Our team of compassionate professionals take the moving stress off your shoulders and still make you feel in charge of the entire process.
We Offer Quality Service
We know moving is an unsettling experience not only for seniors but for everyone. Our knowledgeable movers have gone the extra mile to make your transition process fun and easy. Some of the services we give our senior clients include;
We are licensed and insured
Our company is a professionally licensed moving entity; we provide our service to seniors moving local and long distances. We have all the resources to facilitate a smooth moving experience at a lower price than our competitors.