Contact us today for affordable professional moving services in Michigan and beyond. We are fully licensed and insured. 
Residential Moving Company in Detroit, MI Region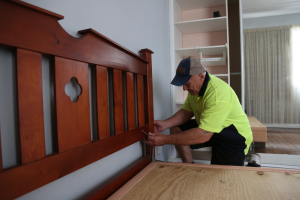 Detroit Pro Movers is one big family and we want to help you and yours get the best out of your residential and home moving experience.
Our proven team of movers is specially trained and experienced to handle all types of home moves – from 5-bedroom homes in the suburbs to apartments, lofts, and efficiencies in the heart of the city.
The best part? Our moving rates are fair and affordable, and we'll never blindside you with hidden costs and fees.
If you're thinking about your residential move, get started by calling our moving company. We'll help you plan the packing, loading, unloading, logistics, and more. It doesn't matter if you're moving locally here in Michigan or Canada or long-distance to another part of the USA.
Top Home Movers in Michigan
There are hundreds of residential moving companies in the greater Detroit metro region. In others, we know that you have choices.
We hate to boast, but here's a few reasons why you should select us for home and house moving assistance:
Our moving rates are fair. Don't waste your hard-earned money using a franchise company in the area. While we may not be the cheapest movers around, we do offer the most value thanks to our expertise, experience and careful customer service.
We won't break anything. Promise! Our movers are intensely trained and we have modern equipment that ensures all your belongings will remain in one piece. That means your antique china, furniture, walls, floors, and doors.
We're reliable. We've heard too many horror stories of moving companies ditching customers the day of the off and not answering calls or emails. You won't get that type of treatment here. We're timely, efficient and will stay in touch throughout your move.
We know our way around the home. We know how to safely move refrigerators, washers and dryers, stoves, overs, televisions, pianos, furniture, and more. We'll help keep your organized so you know where everything is and unpacking won't cause a huge headache.
We're friendly. We'll welcome you with a smile and happily keep your updated on the progress of your move throughout the day. You'll love us so much that you might invite our movers to Thanksgiving dinner.
Residential Moving Service Area
While we're based in Detroit and most of our residential moving jobs are done in the city and surrounding suburbs, we provide home moving services throughout Michigan, into Canada, and other states in the USA.
Our main service area consists of the following cities, towns and communities:
Dearborn
Dearborn Heights
Southfield
Warren
Farmington Hills
Livonia
Allen Park
Troy
Pontiac
Windsor, Ontario
Ann Arbor
Lansing
St. Clair Shores
Auburn Hills
Romulus
Ypsilanti
Ready for your home move? Call us today for a fast, free, accurate estimate, and outstanding residential moving service.