Contact us today for affordable professional moving services in Michigan and beyond. We are fully licensed and insured. 
Piano movers in Detroit, Michigan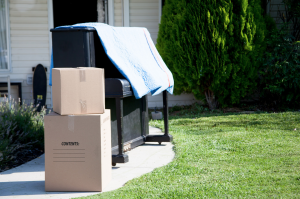 Do you need a piano mover? Allow us to help you. We are dependable piano movers, who understand that the instrument is not only expensive but delicate. Our main priority is to protect and ensure every part remains as it was – from keys, covers, base, and the whole structure itself.
We are reputable movers with the expertise of moving pianos, and we have a vast knowledge of dismantling and reassembling. We have special covers that ensure your keyboard suffers no scuff or dents. We use all necessary protection materials to safeguard your favorite music instrument from damage.
Call us at your convenience to receive a free and accurate estimate for moving your piano locally, long-distance or to another room in your home.
Our company is a licensed entity and is also insured to offer moving services in Detroit and other states. We are compassionate about our piano client needs. That's why our movers have all the equipment to provide services like piano moving parts, piano and organ moving, and others like;
Secure Piano storage
We have a well-secured storage facility, and you don't have to worry where to store your piano in the event, whether you are undertaking renovation in your home or don't have space for your prized instrument.
Local Piano Movers
It's likely you are moving your piano a short distance or from one room to another in your home or business. We have experienced local movers for you; they will come at your rescue at a friendly cost.
Long distance service
We have all the permits needed to transport your piano across the country. Our pros will deliver your instrument in one piece at the preferred location.
We have a combined extensive experience spanning decades. Over time, we have gained customized trucks to move pianos. With our movers you get personalized service and expertise in piano relocation.
Why you might need the help of a professional moving company
The biggest mistake is hiring an inexperienced or unlicensed piano mover, who doesn't understand the value of a piano or the sentimental attachment you have with your instrument. We know the additional care needed when transporting it.
Most pianos weigh about 1000 pounds. Attempting to move that amount of weight on your own can be risky for both you and the piano. Hiring qualified mover is a more justifiable means than to have back pain, a damaged piano, and incur repair cost.
It can be difficult to carry the piano because of the unusual attention needed on narrow hallways or staircases. Our professional piano movers have resources for this kind of job. In addition to our vast knowledge and experience, we have skids or piano boards, used for moving. Also, we have blankets for wrapping, straps, and dollies.
Contact us today to learn more about our piano relocation assistance options in Detroit and throughout eastern Michigan.