Contact us today for affordable professional moving services in Michigan and beyond. We are fully licensed and insured. 
Office movers in Detroit, Michigan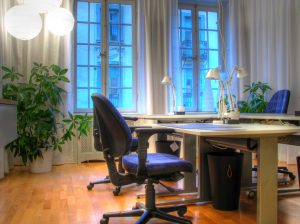 We offer dependable office moving services to businesses that care about their relocation. Our movers in Detroit, MI are professionals who are well trained to relocate your office safely and efficiently. They are fast, affordable and have the expertise to handle any intricacies of transferring an office.
We capably move the following office equipment, furniture and supplies:
Printers, copiers and fax machines
Desks and chairs
Conference tables
Cubicle separators
Filing cabinets
Refrigerators and other appliances
We move offices throughout the Motor City region, including Dearborn, Warren, Livonia, Southfield, St. Clair Shores, Troy, Pontiac, Rochester Hills, Wayne, Romulus and beyond.
Our office moving process
Our office and commercial business moving process works this way:
Free on-site estimate
We provide a free estimate. We prefer to come to your location to see for ourselves what you plan to move. This allows us to deliver an accurate quote.
Consultation and planning
When you agree to use us for moving assistance, we assign you a moving consultant to oversee the job. The consultant works closely with your staff to plan the move, iron out details, and ensure a smooth experience.
Moving out
On moving day, our movers and packers dismantle and move all the furniture, desks, cubicles, and other office equipment. We also have movers dedicated to handling your office electronics like computers and printers
Our movers mark each piece of furniture and box with colored markers and stickers. This ensures easy sorting and arranging at the new office.
Transport
We use modern moving equipment and our moving team has vast experience to safely relocate furniture, boxes and other office supplies without causing damage. We strategically stack items in our durable moving trucks to prevent tipping to maximize available space.
Moving in
After moving in, we rebuild the cubicles, set up desks and work swiftly to get your employees back working in no time.
Give us a call today to get started on your office moving process. As a licensed and insured moving company in eastern Michigan, we provide extra help you need so that you spend needed time on business meetings and other responsibilities.  
Relocating important commercial and corporate files
The process of moving an office is complex. Placing files in order, ensuring they are secure before relocation, is a tedious task that causes a lot of disturbance and downtime. Hire us, and we will efficiently move your important files and documents.
We are professionals who know the protocols of transferring a files. That includes:
 Special coding to ensure every file is relocated safely and stored.
Customized packing that is safe and meets the regulation.
Chronological packing services
All confidential information will be safely moved through a process that is secure
We protect our client's files, and we understand business files hold crucial information regarding operations. We train our movers in all state and federal privacy requirements. They use a procedure known as a chain of custody to move files and ensure no record gets breached.
As a moving company, we know how to manage records. We eliminate all the risks when moving files from the office; we reduce the liabilities and rescue you from the cost of losing data.