Best Long Distance Movers
Contact us today for affordable professional moving services in Michigan and beyond. We are fully licensed and insured. 
Long Distance Moving Company In Detroit, MI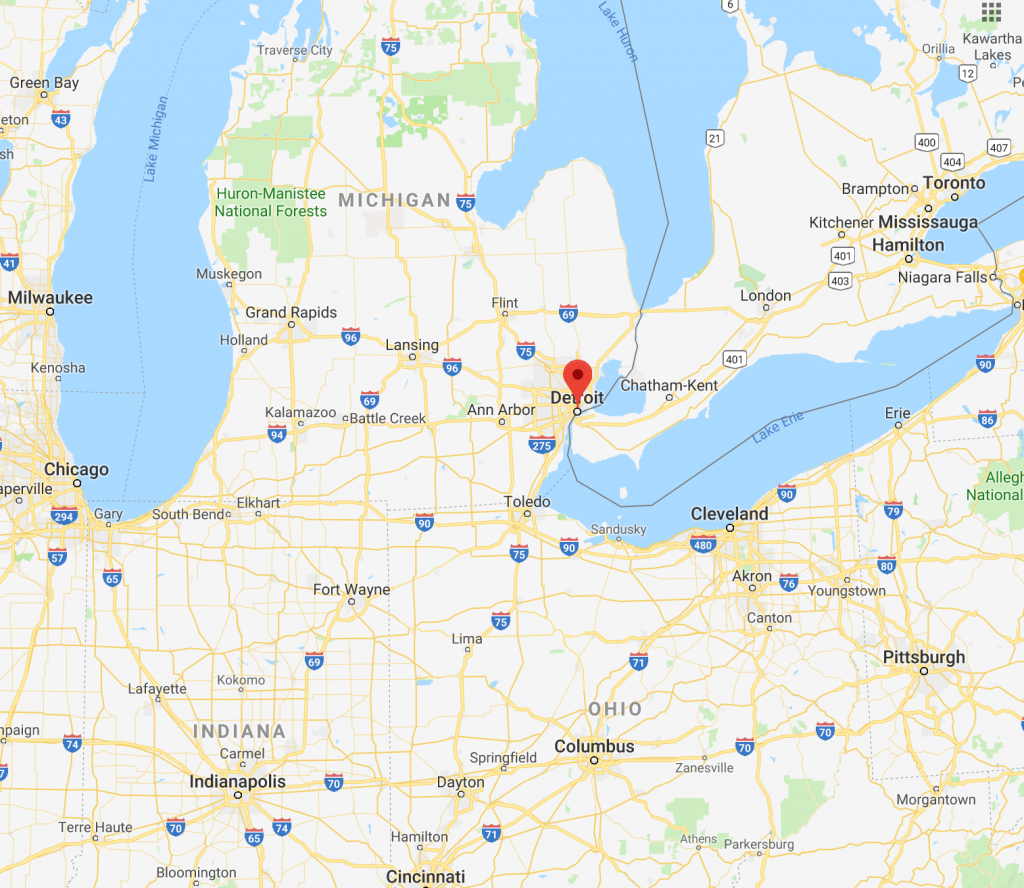 Just thinking about moving long distance can cause even the most experienced mover a huge headache.
Moving your items from one city or town to another successfully and without stress or problems can seem like a long shot – not to mention a logistical nightmare.
You can try it on your own or beg and plead with your friends and family for help. Or you can depend on the steady and experienced helping hand of one of the top long-distance moving companies in the Detroit, MI region.
We take care of the logistics and planning. We lift and move your heavy items. We do the driving.
You relax and worry about more important responsibilities for when you arrive at your new home.
Our moving team is experienced and trained to deliver satisfactory long distance moves within the state of Michigan, throughout the Midwest, into Ontario, Canada, and elsewhere. We are fully licensed and insured to provide moving services throughout the USA and internationally.
Call Detroit Pro Movers today to schedule a free estimate and to learn more about our affordable long-distance moving rates.
Residential & Commercial Long-Distance Moving Company
We deliver reliable full-service long-distance moving options. That means we are fully capable of lending a hand with each aspect of your move – from planning, packing and unpacking, loading and unloading, and delivery.
We are also happy to step in and assist when you need us most. We'll load the truck or unload a rental. We'll drive. You name it.
Our long-distance interstate, intrastate, and international moving solutions include:
Apartment moving
Condominium and townhouse moving
Office moves (conference tables, copiers, printers, fax machines, cubicles, supplies, computer hardware)
Employee relocation
Relocation for military service
College dormitory and student moves
Furniture moving (couches, sofas, chairs, tables, beds)
Large item moving (pianos, pool tables, safes, entertainment centers)
Appliance moving (refrigerators, freezers, washers and dryers, stoves and ovens, dishwashers)
Interstate, Intrastate & International Movers
It doesn't matter if you're moving within Michigan to Grand Rapids, Traverse City or Kalamazoo – or out of the country to Toronto or London, Ont. … we can help.
Our modern moving trucks are durable and safe. They can withstand hundreds of miles on the road. We strategically stack boxes and items to ensure they remain intact throughout long trips.
Our movers are thoroughly trained. They have passed background checks. They are careful with your prized belongings.
Some of the popular long-distance moves they assist with include:
Detroit to Chicago
Detroit to Indianapolis
Detroit to Louisville
Detroit to Cincinnati
Detroit to Milwaukee
Detroit to St. Louis
Detroit to Columbus
Detroit to Pittsburgh
We deliver exceptional long-distance moving services at low rates to and from Detroit, Dearborn, Ann Arbor, Pontiac, Auburn Hills, Grosse Pointe, Livonia, Southfield, Farmington Hills, Ypsilanti, and all of eastern Michigan.
Ready to get started on your long-distance move? Call us today for a free quote and more information.