Moving Computer Hardware & Electronics
Contact us today for affordable professional moving services in Michigan and beyond. We are fully licensed and insured. 
Electronics Movers in Detroit, MI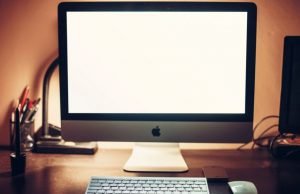 Moving electronics is a delicate process that often requires an experienced mover. Protect your highly expensive technology by hiring our moving team in Detroit, MI.
We have skilled movers with immense knowledge and experience moving computers, hardware and other electronics. Through years of experience, our movers have mastered the art, of properly moving sensitive and complicated systems. From IT servers, home theater systems, digital imaging equipment, to highly sensitive medical apparatus and more.
Electronic and computer hardware moving has always been secure and smooth with us. We have specialized transportation solutions for your fragile, valuable electronics hardware.
Call us today for a free moving quote and on-site assessment.
Technology moving services
Electronic devices are huge investments and need conscious handling. Our crew is well accustomed to dealing with delicate items like medical devices, laboratory equipment, and other computer technology.
We deliver the following moving options:
Special boxes, protective pads, and wrapping materials.
Skilled disconnecting and connecting of electronics and computers.
Careful and organized packing of wires and small components
Strategic labeling of boxes and bags.
Efficient disassembly and reassembly.
On arrival our movers:
Seek clarification from you if you need any particular arrangement or connection
Unpack and consult with the client on how to set up the room
Reassemble all components and hardware, and test to ensure all are functioning to customer satisfaction. 
Business and office relocation assistance
In this modern era, every aspect of a business is connected by an electronic device. Most departments (i.e. customer care, sales, accounting, invoicing, and inventory) need a network device for efficient storage and sharing of data.
When planning to move electronics in your office or commercial business, contact us for quality, compassionate and affordable moving service. We will diligently pack your office electronic equipment and cover with a protective material, as well as restrain your computers with straps to prevent them from jostling.
If you need us to organize your new workstation, we will gladly do it. Also, remember, what we pack is insured in the event of damage or loss.
Top Michigan Moving Company
Our moving services are flexible and personalized to meet your demands. We have a customized solution that fits any challenges that may be hindering your movement. Our company has it all, from the experienced mover, resources to handle sensitive electronic and secure means of transportation. We know the value of computers and all the electronics used in various sectors.
Hire us and have peace of mind in knowing your pieces of equipment are safe with us, a licensed and insured moving service provider.
Call us today for free moving quote in the Detroit, Michigan area.