Contact us today for affordable professional moving services in Michigan and beyond. We are fully licensed and insured. 
Commercial Business Moving Company in Detroit, MI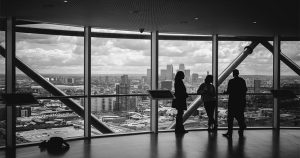 Moving a commercial business or office can be a lot of work. If not done efficiently, it can also bring business operations to a halt and cost you considerable money and time.
Seeking professional moving assistance can lessen the burden of a big move while also decreasing downtime for the business while important items are transported from one office setting to another.
We at Detroit Pro Movers understand the planning, execution and speed needed for commercial moving jobs. We are fully licensed and insured with a vast history of providing reliable business and office moving solutions in Detroit and eastern Michigan.
Our movers have passed stringent background checks, and they are experienced and intensely trained in all types of moves. Our team will help you feel good about your move and work with you every step of the way to ensure efficiency and satisfaction.
Call us today to schedule a free on-site estimate of your business or office. Our quotes are always accurate and our services affordable.
Corporate Moving Services
We deliver a full-range of commercial moving services. It doesn't matter if you have a small office, an office complex, or a large corporation. We have the manpower, equipment, and ability to help.
We are a full-service moving company. That means we can assist with the entire move – from planning, to packing and unpacking, loading and unloading, delivery, and more.
Choose our full-service moving service or employ our help when you need us most to save money. We're often called upon to lend a hand lifting and transporting large items.
We safely move and transport a wide range of office equipment and furniture – including conference tables, filing cabinets, cubicle separators, desks, chairs, copiers, fax machines, printers, computer hardware and technology, office supplies, and more.
We provide moving solutions to following commercial operations and others in the Detroit, MI region:
Corporate offices
Small offices
Office complexes
Doctor and medical offices
Restaurants and bars
Retail stores and shops
Manufacturing plants
Churches
Schools
Law offices
Community centers
Best commercial movers in eastern Michigan
When it comes to moving companies in Detroit, we know that you have plenty of choices for commercial moving help. We are thankful that you are considering Detroit Pro Movers.
While many of our competitors have solid reviews on Google, Facebook, and Yelp, we're pretty good, too. Choose us for the following reasons and others:
Affordability
Our moving rates are affordable. We may not be the exact cheapest movers in Detroit, but we offer true value with our combination of low-rates and exceptional one-on-one service.
Communication
From our first point of contact until the job is complete, we stay in touch. We answer emails and call promptly, and keep you updated on the progress of your move throughout the process.
Zero hidden fees
What we quote you is what you'll pay. We won't hit you with mysterious costs when the final bill is due.
Careful service
You can trust us with your prized possessions. Our movers are careful and safe. We use modern equipment, proven packing and stacking methods, and packing tape, paper, bubble wrap, and a wide range of interior padding and covers.
Efficiency
We'll help keep your business running as smoothly as possible during the move. We'll be quick and efficient. No fooling around on the clock here. Your time is important to us.
Contact us today for a free assessment of your move and an accurate estimate.