Contact us today for affordable professional moving services in Michigan and beyond. We are fully licensed and insured. 
Affordable Movers in Detroit, MI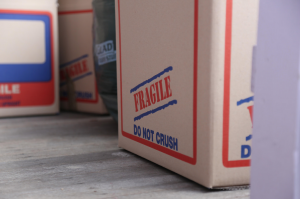 We at Detroit Pro Movers take great pride in offering affordable moving services to our customers in the greater eastern Michigan region.
Because we are fully licensed and insured moving company in Michigan and throughout the United States, we cannot offer the exact cheapest rates among companies in Detroit, Dearborn, Farmington Hills, Livonia, Ann Arbor, Southfield, and beyond. However, our rates are fair, low and valuable.
Our moving team is highly qualified, trained, and each of our professional movers has passed stringent background checks. Our moving trucks and equipment are modern and safe. We are careful, efficient, and dedicated to serving our customers.
Free & accurate moving estimates
In addition to low-cost moving options, we deliver free estimates that are always accurate. You will never be hit with mysterious or hidden costs when the job is complete and the bill comes due.
Call us today for your moving quote or to schedule an appointment for your move. We're happy to lend a helping hand.
Detroit Pro Movers provides full-service local and long-distance moving help for homes, commercial businesses, offices and more. Our services include:
Loading and unloading
Packing and unpacking
Delivery
Planning
Our specialty moving services include:
Moving to storage
Employee relocation
Military moving and relocation
College student and dorm moving
Large item moves (furniture, kitchen appliances, pianos, pool tables, computer hardware, and more)
Contact us today for help with your move. We'll give a free estimate, affordable rates, and exceptional assistance